---
---
some pictures from my N82.  🙂
Iceman and i were amazed by this retro-looking phone.  heehee.  (taken at Yew Mei Green)
A Christmas display at Tangs.
My new wallet.  It's by comic illustrator Jimmy Liao.  Love the embroidery on it.  🙂
Pinky prancing about the garden.
Pinky likes pandan leaves.
Still has a slipper fetish.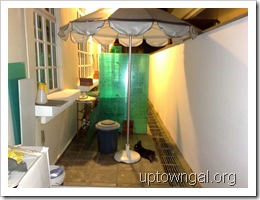 That's the way to spend a Sun nite!  Under a brolly, away from the moonlight.  (Taken with Xenon flash).
Coffee… in night mode.
Okie… time to sleep soon… *yawn*.  Nitez.