---
---
Pinky is SUCH a cam whore!  He kept posing for photos when the other bunnies kept hopping about.  He even listened to my instructions to place his paws on the kerb for a nicer pose!  That vain pot!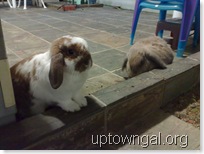 "My right profile is nicer".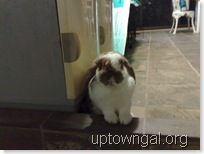 "U sure u got that shot right?"
"Right profile please".
"And again…"
Muah Chee & Peanut
"Posing for pics is sooooo tiring…"
———————————–
Okie… sleepy time… zzz.  Sorry for the juxtaposed posts… just to let you know Mas Selamat didn't kidnap me.