---
---
Since this was my first trip to Australia, and given that I probably won't be going back there for some time, I figured it would be good to check out more places.  So before meeting Iceman in Adelaide, I went to Hobart (Tasmania) with my mom, aunts and cousin.
We were warned by everyone that Tasmania was going to be really really cold.  "Prepare for snow", were my Australian cousin's exact words.
So we went to Hobart prepared for really cold weather.  Good grief.  The temperature hit 32 degrees Celsius the first day we were there.  I nearly died of heat stroke.
At the Hobart Airport – managed to snap a quick shot of this Virgin plane.
Took this pic from the shuttle bus en route to the hotel.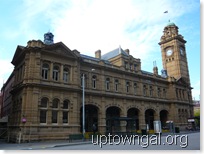 Hobart's Post Office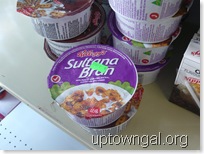 Qantas served this yummy Kellog cereal in this same packaging on the plane for breakfast.  First time i saw this sort of "cereal on the go".  Just had to take a pic.  Hehe.
My mom & aunt posing on a really cool car.  The owner wasn't quite so cool about it.
More old cars…
The harbour/pier was lovely.  I love yachts & boats & ships.  🙂
SEE?  It was 32deg Celsius in Hobart!!!!!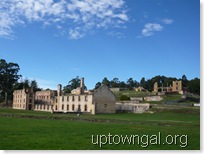 Port Arthur (where the Brits dumped the convicts in Hobart).
The front of the church at Port Arthur
Loved the blue water.
I think this was the granary or something at Port Arthur.  Don't quite remember.  😛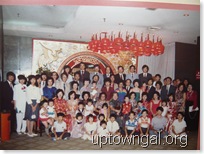 Saw this photo on my aunt's wall.  It was taken during my grandma's birthday!  I was only 3 years old then.  Hehe… any guesses where I am?  😛
Well, the temperature dropped below 10 degrees the day we left… and that's Tasmania weather for you (or so I'm told).  It's really a lovely place to visit… but you really need to devote more than 3 days to it!