---
---
The photos from the actual wedding aren't ready yet but our photographer, Lightbox Productions, helped burn a CD of the photos he used in the montage that was played during our wedding dinner.  Here're some selected shots.  🙂
Iceman came with his merry band of brothers to "pick the bride" on 1 Aug 2009.
I liked the shot of the brushes… so arty farty 😛
My gown (from French Bridal) & shoes (from Leapin' Lizards)
The veil and a pic of MC watching the day's proceedings
Preparing the brothers' "breakfast"…
So kind of the jiemeis right?
The kind sisters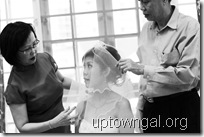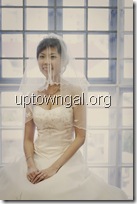 The veil goes on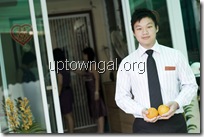 Iceman arrives
The groom, his brothers and a basket of fruits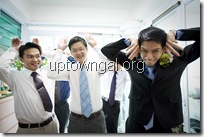 The guys attempting to imitate a rabbit
The guys' dancing had the sisters laughing hard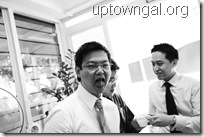 The brothers enjoying the breakfast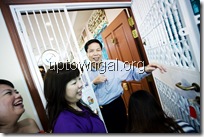 My dad asking for an angbao too!  Hahahaha…
Everyone's favourite bridal car…
Homemade tangyuan
I thought the orchids were quite unusual.  Cute tea set eh?
Serving tea to both sets of parents.  My mom complained about the photo 'cos her mouth was opened very big.. hahaha.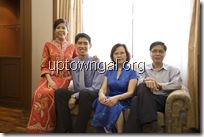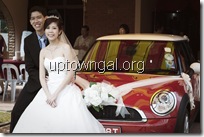 Family photos… now if only we didn't have to return the car…