---
---
Can't believe it took me till 3Q 2012 to go HK!  So glad I went.  Love the food & the shopping!  Realised Esprit's pricing in Singapore is really expensive.  If you see the price tag, it lists the item's price in HKD & SGD (among other currencies).  The thing is, even though the exchange rate is now about HKD6.2 to SGD1, the price tag still uses a rate of HKD5 to SGD1!  I guess Esprit didn't bother to update their Asian pricing policy since it's in their favour anyway.
Apart from eating & shopping, I also did a bit more touristy stuff like visiting the Avenue of the Stars & watching the HK Harbour Light Show.  The last time I went for this was in 2007 but it's been a long time since I saw the harbour without haze (think the last I had a clear view was in 1998!)  It rained on & off while I was at the light show but it's ok.  Had some rather decent photos anyway. 
Here're some selected pics from my trip!
Love the fresh & tender kai lan and springy wanton noodles from Mak's Noodle:
The zha jiang mian from Mak's Noodles is good too. The gravy's slightly sweet but with a spicy aftertaste: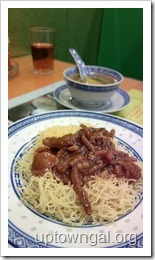 Never saw such huge Po Chai Pills before!
The Maxim Bakery & eatery at Kimberley Road is not bad too.
Food from some random cha chan teng around Tsim Sha Tsui area – not comparable to my favourite Kam Moon Court, which has closed since 2011.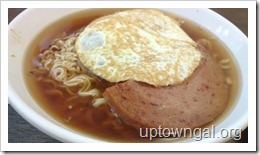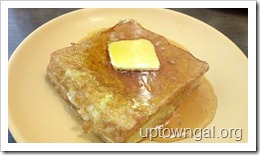 Agnes B Cafe @ K11 (Hanoi Rd):
The curry fishballs from 7-11 are actually better than the ones at Granville Rd!
Mango dessert from Hui Lau Shan!
Almond flavoured egg pudding from Australia Dairy Milk Company. This is reeeeeally good!
Tsui Wah's famous fish ball & fish puff noodles. Pretty yummy.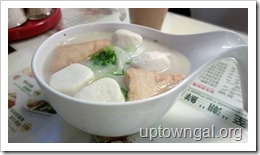 The iced yuanyang (in the background) is the best ever! The toast… was so-so.
Pork & preserved veg noodles. Looks plain but tastes good.
Tsui Wah is famous for its curry, a recipe left behind by some Malaysian chef. Gotta say the curry was pretty good & mildly spicy. Slurp!
Dimsum from my favourite Che's Restaurant.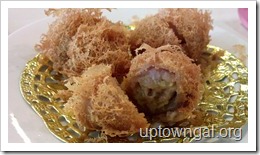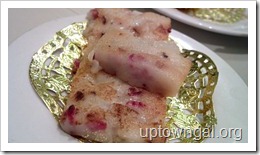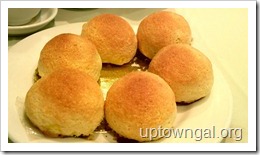 Chicken wings in Swiss sauce, beef horfun & roasted pigeon (my fave) from Tai Ping Koon:
Statue of Bruce Lee along Avenue of the Stars
Night shots of the harbour taken from Avenue of the Stars.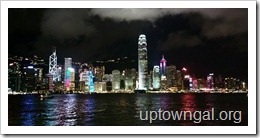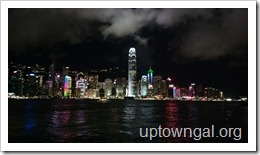 All pics were taken by my trusty Nokia 808 Pureview.  Love the phone man!