---
---
Anyone wondered what the bunnies (well, some of them) have been up to?
Pinky enjoys running about the car porch every night.
Where he brazenly eats my mom's pandan leaves…
Orchids…
And tries to hide when caught.
Horlicks is into Boxercise… she packs a mean punch… poor Shieldtox insecticide… gets battered behind closed doors…
Pinky cringes at the violence.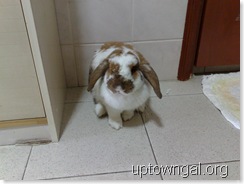 And stands about looking lost in the kitchen…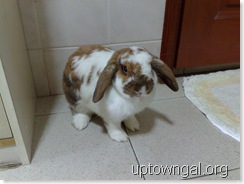 Suddenly, he notices the microwave…
Smart chap makes a quick getaway to look for his daddy in the side garden.
Muah Chee has his own private war shelter…
Though he usually prefers to just lie outside, unaffected by the paparazzi of this world.
All photos taken with my N82.  🙂