---
---
Had a lovely weekend at Bintan.  We saw lots of wild life at the resort… shall let the photos do the talking…
We had a comfy room on the 3rd floor.
View from our hotel room.
There're 101 things to do at Nirwana Gardens.
Like getting a massage…
Snakes & Ladders or…
Lizards?
Iceman prefers a more intellectual game.
We enjoyed white sands and blue skies.
Sighted some beached whales
I liked the fact the pool didn't have an overpowering chlorine smell.
The bubbly pool was nice too!
Nature lovers may enjoy swimming with wild life (in the pool!).
Or have a drink at the pool bar.
Shot of the pool.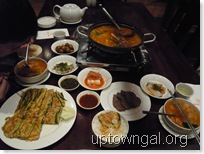 Yummy Korean dinner at Jeju restaurant.
Ultimate Nachos (better than the ones at Harry's!)
Tiramisu
Fruit Cheese Cake
Chocolate Fudge Cake
Pink Passion (light rum, strawberries, vanilla and I can't remember what else.  Heh.)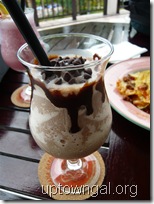 Irish Cream something… *hic*
I think this resort has a lot of future…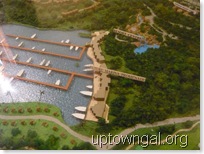 Get it?  Get it?  Hehehehehehehe.