---
---
Photos from Shibuya & Shinjuku… more eating & shopping!
I've forgotten the name of this restaurant but they specialised in omu rice. The food was good! Loved the salad starter too!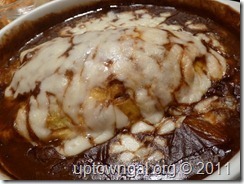 Various types of omu rice & baked rice.
Yummy…
The famous 4-way crossing at Shibuya
My first meal coupon meal!
Tokyo is really pretty during Christmas (Shinjuku area).
All the shops are lighted up.
Mosaic Street, Shinjuku
Delicious tonkatsu!
I loved this yuzu salad dressing!!!
Ok… my next post will be the last on Japan…