---
---
We did a day trip to Otaru.  Really beautiful little town.  Reminds me of those towns you see on Christmas cards.  Absolutely lovely!
One of the shopping alleys in Otaru.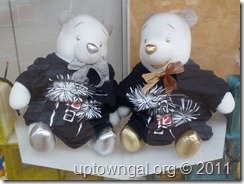 Winter… one of the rare times Winnie is fully clothed…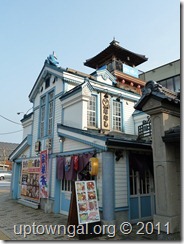 Some eatery in Otaru.
Otaru Canal by day.
Chef cooking our tempura lunch!
I love scallops!!
Fantastic cakes!
Beautiful shops.
Otaru Canal by night.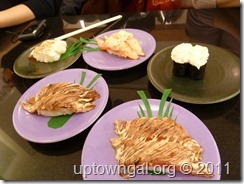 One of the best sushi I've ever had… from Waraku in Otaru.
The ingredients dwarfed the rice!
Loved the tuna!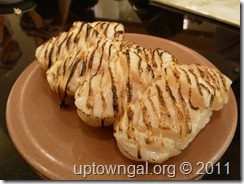 Scallop sushi like no other!
That wraps up on long awaited post on Japan. Hahahaha.