---
---
Went for the Super Import Nights just now… it's a motor show featuring… yes.. you guessed it – imported cars.  Here's some pics from the show.
I thought this carbon fibre body car was damn cool…
For people who like to "zhng" their cars…
A classic Porsche.
A cute little bike!
TRANSFORMERS!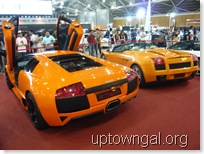 This was a super cool Lamborghini
Chio hor?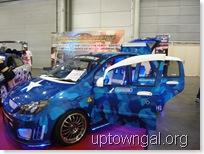 Electrifying
Check out the inside!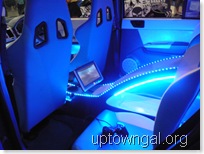 This car is meant for gamers.
Don't think anyone will ever complain about long rides.
This photo was taken for Booze Queen…
The dashboard of the same car.
A luxurious Bentley.
I loved the colours on this car.
I saw these girls at the Expo foodcourt before I went into the exhibition hall.. and said to Iceman, "Wah!  Even transvestites come for car show ah!"… later… to my aghast… I realised they were "race queens".  Gosh!  I think we need some QC here…
A retro Jaguar.
Bucket seats for future racers!
I can't wait for the F1 Grand Prix in Singapore next week!  Though I'm worried the drivers will puke after they see our grid girls… seriously… I think they were called grid girls 'cos they look as though tyres ran over their faces…