---
---
Booze Queen, AK and I didn't join the day tour organised by Chan Brothers.  Instead, we visited Danshui and Jiufen on our own.  Danshui was quite a nice place to relax and pig out.  The smell of salt was so strong!  I don't think the water would've been 淡 at all!
Smelly Toufu can be easily found in Taipei.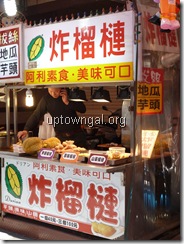 I wonder which is smellier to the locals – smelly toufu or fried durian?  Haha.
The fried sotong (very common too) was sooooooooooooooooo yummy.  Salted & seasoned with chilli powder, it was sooo addictive.
We tried to eat at stalls that have been around for a long time…
I can't remember the name of this anymore but it's nice.  The pinkish soup tastes like fermented beancurd ("lam yu" in Cantonese) and the taupok skin absorbs all the flavour of the meat & seasoning.  I liked this.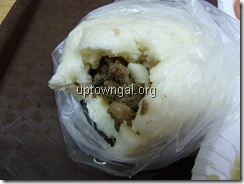 The pau was also tasty.  The pork filling was really good though the skin of the pau could've been softer.
Found this store selling snacks and toys from my childhood days.
Cam-whoring at Danshui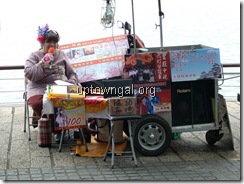 Lady belting out Hokkien songs
Ximending!
Ah Zhong's mee sua – the best mee sua I've had in my life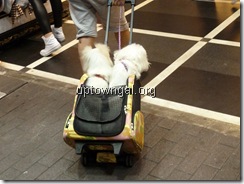 People in Taipei love to bring their dogs out.  I saw more dogs than kids!
I really love mala steamboat!
It was gooooooooooood!